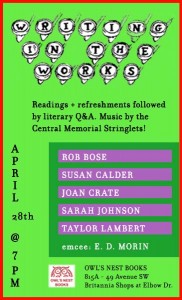 "How inappropriate, scary, or uncomfortable are you willing to get in your writing?" Emcee Elaine Morin asked us five readers during the Question and Answer feature of Writing in the Works. "Is there some place you won't go? Do people have to die before you'll write about certain things?"
At the time, I answered briefly. "If I get an idea or an urge to write something, I'll go for it and later decide if I publish this. So, no one needs to die for me to write it, but to publish? Probably."
For my novel-in-progress To Catch a Fox, as I was thinking about how to raise the stakes for my protagonist, it hit me: she could attempt to murder her child.
I wrote the scene for a new novel opening. It made me uncomfortable and also wasn't the easiest style of writing for me, but I felt it would be cowardly not to leave it , at least for now.
As the novel progressed, I could see that this horrible act was essential for my protagonist's motivation later in the story. To remove it would make the plot less believable — and less dramatic.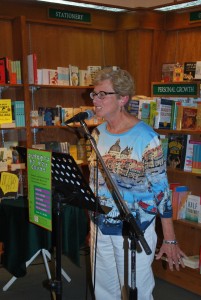 Still, I wavered. I asked a couple of senior writers, "Can I make my protagonist a mother like this if I want her to be sympathetic?"
"Sure," they said.
That's the challenge of writing.
Looks like I'm stuck with it — for now, anyway.