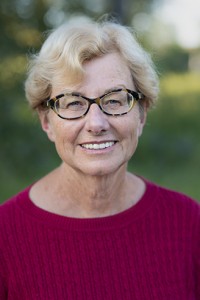 Susan Calder grew up in Montreal and moved to Calgary in 1996. Her first novel Deadly Fall was published in March 2011 by TouchWood Editions. Deadly Fall launched a murder mystery series set in Calgary and featuring sleuth/insurance adjuster Paula Savard. The sequel, Ten Days in Summer, was released in January 2017 by BWL Inc. In 2019, BWL published her third novel, To Catch a Fox, and a new edition of her first novel. retitled A Deadly Fall. The third novel in the Paula Savard series, Winter's Rage, launched in 2021.
Susan has a degree in Urban Studies from Concordia University and worked as an insurance claims examiner. She came to writing twenty-nine years ago and honed her craft at Concordia University, the Alexandra Writers' Centre Society, the Banff Centre for the Arts, The Sage Hill Writing Experience and Booming Ground. At Mystery Writers' INK and the Calgary Citizens' Police Academy, she learned about crime, police work, guns, poisons and assorted ghoulish matters useful to mystery writing.
Susan's short stories and poems have won contests and been published in Other Voices, Alberta Views, The Prairie Journal, Silver Boomers Anthology, Best of the Puerto Vallarta Writers Group Volumes I & II, AB Negative and Passport to Murder. Her award-winning Alberta Views story appears in Writing Menopause anthology (Inanna Publications), released in 2017. Her story When a Warm Wind Blows Off the Mountains, published in December 2016 by Loft on Eighth, was produced as an art book through the Print(ed) Word project and is on permanent display outside The Great Reading Room in the new downtown Calgary Public Library. Susan serves on the board of When Words Collide Festival for Readers and Writers and is a past president of the Alexandra Writers' Centre Society, where she has taught courses and workshops on writing fiction, mystery, dialogue and revision. She is also a member of the Writers' Guild of Alberta and Crime Writers of Canada. When she's not engaged in writing and related activities, Susan is likely to be travelling, biking, or hiking.
Listen to Susan's December 6, 2022 interview with Erik D'Souza from Crime Writers of Canada. She talks about her short story in the Cold Canadian Crime anthology, her novels, Calgary's vibrant writing community, and Bouchercon Calgary 2026. https://www.youtube.com/watch?v=l0ce-9aY320
---
► Read Susan's interview with journalist Eric Volmers in the Calgary Herald. "Susan Calder's 'practice novel' revived years later as a thriller with troubled protagonist."
► Read Mulki Jamale's interview with Susan on the Writers' Guild of Alberta Meet Our Members page.
► Learn about Susan's books.
► Check out Susan's Books We Love Author Page.
► Read her interview with Christina Hamlett
► Read her interview with Randy Luckie
► Print(ed) Word Documentary, with artist Sylvia Arthur
► Read Susan's short stories in the anthologies: Writing Menopause, Coast Lines and Coast Lines 2: Best of the Puerto Vallarta Writers, AB Negative and Passport to Murder: Bouchercon Anthology 2017.
► Links
► E-mail susan@susancalder.com