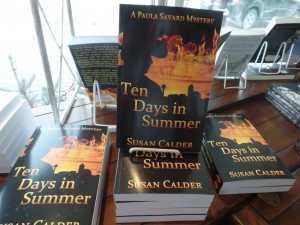 Book Display in Owl's Nest Bookstore window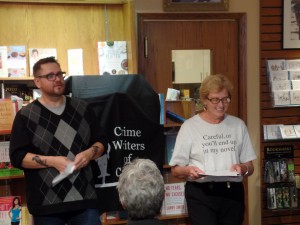 April 21, 2016 – I emcee the CWC Arthur Ellis Awards for Excellence in Canadian Crime Writing. Axel announces the shortlist for Best Crime First Novel at Owl's Nest Bookstore, Calgary.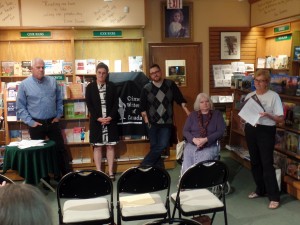 I moderate the lively panel discussion on Writing Contests and Awards: the Good, Bad and Ugly. A writer present who had entered the Unhanged Arthur for best unpublished novel told me afterwards the discussion made her feel she could handle learning she had lost. It turned out she didn't need to handle this, as she made the shortlist.
Writing in the Works 2013 Emcee