As I promised on today's Calgary Public Library Zoom presentation, here's my arbitrary list of novels set in Canada, to get you started. These are books I happened to stumble upon and they tend to reflect my more recent reading. I'm sure I've missed a number of great writers that you'll discover on your own.
Many of the books are in your local library and you can request ones that aren't. The books are listed by author name. I don't always specify book titles. Sometimes I've read a later book in a series, while you might want to start with book # 1.
Since I'm a westerner, I'll travel from west to east on this cross-Canada journey.
British Columbia
William Deverell – Legal mystery series written by a former lawyer. Clever and witty writing that portrays the 'hippie' character of Salt Spring Island.
Beverley McLachlin – another retired lawyer writing a legal mystery series, this one set in Vancouver. McLachlin, the former Chief Justice of Canada, grew up in Pincher Creek Alberta, and wrote an interesting memoir. I enjoyed Full Disclosure, book # 1 of her mystery series, and look forward to discussing the sequel, Denial, with my book club in February.
J. G. Toews, Lucky Jack Road (book 2 of her mystery series) – set in Nelson, BC, another 'hippie' setting I enjoyed, both on the page and in my travels.
Dave Butler, Full Curl, book 1 of environmental mystery series featuring a national park warden who deals with conservation issues. Book 1 is set in Banff National Park, Alberta.
The Prairies
Jayne Barnard, The Falls series set in Bragg Creek, AB
Dwayne Clayden, Brad Coulter police thriller series set in Calgary, AB, written by a former paramedic and police officer.
Alice Biena, Female PI series with lots of Calgary setting.
David Poulsen, Cullen and Cobb series set in Calgary.
Garry Ryan, gay detective series set in Calgary.
Randy McCharles, Peter Galloway series takes us to the Calgary Stampede and northern Alberta.
Candas Jane Dorsey, The Adventures of Isabel, postmodern style, insight into LGBTQ life in Edmonton.
Sharon Butala, Zara's Dead, fiction based on a 1962 murder that took place in Saskatoon, SK.
Gail Bowen, long-running Joanne Kilbourn series set in Regina, deals with the challenges of a middle-aged woman and her family.
Helen Humphreys, Rabbit Foot Bill, literary mystery based on a 1947 Saskatchewan murder, which raises questions about mental health issues.
Ontario
Vanessa Farnsworth, The Haweaters, based on an 1877 murder committed by the author's ancestor. A good look at pioneer life on Manitoulin Island.
Giles Blunt, police detective series set in northern Ontario.
R. J. Harlick, Ottawa region series deals with indigenous issues. One book in the series is set in the Northwest Territories.
Randall Denley, Payback, book # 2 of a series: well-crafted whodunnit set in the Ottawa Valley.
Maureen Jennings, November Rain, book # 2 of a historical mystery series set in Toronto by the author of Murdoch Mysteries, which became a hit television show.
Katrina Onstad, Stay Where I Can See You, not a traditional mystery novel, but beautifully written and crafted with insight into domestic abuse and class conflicts in contemporary Toronto. Winner of the 2021 Crime Writers of Canada Award for Best Novel Set in Canada.
E.R. Yatscoff, firefighter series set in Niagara Peninsula, written by a former firefighter.
Quebec
Louise Penny, popular Inspector Gamache series mostly set in Three Pines, a fictional village outside of Montreal, and featuring an interesting and sometimes quirky cast of recurring characters. A dark take on the British cozy.
Atlantic Canada
Joan Hall Hovey, And Then He Was Gone, suspense with paranormal aspects, set in New Brunswick.
Kevin Major, One for the Rock, Two for the Tablelands… This series could go to infinity. Dry humour and great Newfoundland setting.
Mike Martin, A Perfect Storm, Book # 9 of a series featuring an RCMP officer living in rural Newfoundland. I enjoyed the book without having read the previous eight in the series.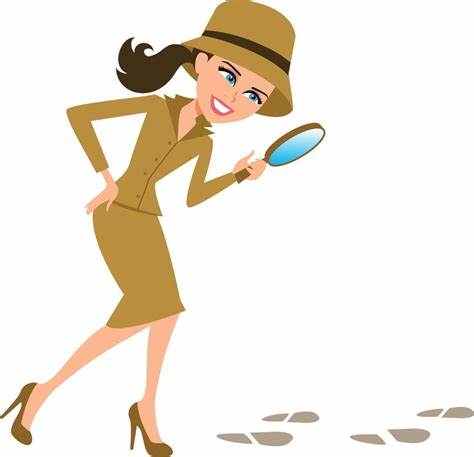 Clearly, there are many more Canadian stories, including novels by authors I've heard about but haven't yet read. Time for me to remedy this!