When my fellow BWL author J. Q. Rose invited me to guest blog in her Summer Readers Circle, I leapt at the opportunity. She scheduled me for today, June 16th. I suggested we swap blog posts on the same day and write on the same topic. J. Q. proposed we both blog about what inspired us to write our books.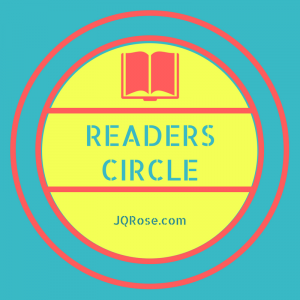 My blog today features J. Q.'s post titled My Inspiration for the Romantic Suspense Novel, Dangerous Sanctuary. In the post, she also talks about her non-fiction book written to empower and inspire girls called Girls Succeed: The Stories Behind the Careers of Successful Women.
If you read and comment on J. Q.'s post through one of the simple methods outlined, you'll automatically be entered in a draw to win a free ebook of Dangerous Sanctuary. Deadline is Tuesday, June 20, 10:00 pm EDST.
And then you can go to J. Q. Rose's website, read my post and make a comment for a chance to win a free ebook of Ten Days in Summer.
Happy Reading!