In my blog yesterday, I interviewed BWL author Janet Lane-Walters. Today, read about three of Janet's numerous published books. Janet mentions my new book and the launch for Ten Days in Summer in her blog.
The Aries Libra Connection (Opposites in Love) by Janet Lane-Walters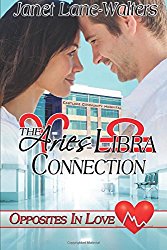 Jenessa is Aries, a nurse, union advocate and likes a good fight.
Eric is Libra, Director of Nursing, and believes in compromise.
Can these two find a way to uncover the underhanded events at the hospital? They're on opposite sides but the attraction between them is strong. She's a widow who fought to save her husband's life during a code. She feels guilty because the love she and her husband shared had died before his death. He assisted at the code but he feels guilty since he was the one who was responsible for the short staffing the night her husband died.
Now they face falling in love and trying to solve the problems between the nurse's union and the president of the hospital's Board who wants a take over of the hospital by his hospital group. Is their connection strong enough to survive?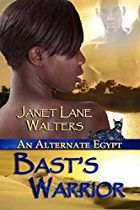 Bast's Warrior – An alternate Egypt Story by Janet Lane-Walters
Tira flees a threat to her life and encounters two elderly women who offer her the chance to be sent to an alternate ancient Egypt with no thought of return. She has had a fascination with Egypt and can even read hieroglyphics. Once there she will be given a task. Failure could mean death. Dare she take the chance and can she find the lost symbols of the rule before an enemy finds them?
Kashe, son of the nomarch of Mero is in rebellion. His father desires him to join the priesthood of Aken Re, a foreign god. He feels he belongs to Horu, god of warriors and justice. He decides to leave home, meets Tira and joins her in the search for the symbols of the rule. Will his aid bring good fortune and will their growing love keep them from making a fatal mistake?
Previously published as The Warrior of Bast
"This engaging voyage into an ancient Egypt that includes power-hungry priests and hazardous treasure hunts entertains from page one. Familial intrigue heightens the tension, as does a kidnapping or two. The cast of characters is dynamic and complements the well-conceived plot." ~ 4 Stars, Susan Mobley, Romantic Times Magazine
Seducing The Blakefield Sisters  by Janet Lane-Walters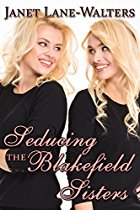 Part One
Seducing the Chef – Allie Blakefield, editor of Good Eatin' wants to do a feature on Five Cuisines a restaurant across the river from NY City. Her father forbids the feature and won't say why. She's not one to sit back and be ruled by someone. She borrows a friend's apartment. While leaning over the balcony she sees a handsome dark haired man doing a Yoga routine. He looks up and she is struck by the Blakefield curse. Love at first sight. The pair start a hot and heavy romantic interlude. She visits the restaurant and is recognized by Greg, the chef's mother. The woman goes ballistic and the affair is broken. Can Allie learn what's going on and rescue her love?
Part Two
Seducing the Photographer
Meg is sure she's made a mistake when she agrees to pick up and Injured Steve, the magazine group's photographer from the airport. The first moment she saw him, the Blakefield Curse took effect. She fell in love and she was a forever woman. He wasn't. Spending time with him over the weekend only cements her feelings. She has rules of life and she breaks everyone of them even the new ones she added that weekend.
Steve has been intrigued by Meg and he enjoys her blushes. He's found ways to raise them but something more is happening here. When she leaves abruptly, he wants to track her down but his broken leg makes pursuit difficult. Now he must find a way to win her over and that takes some time and clever moves