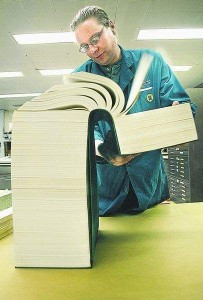 In the mid-1990s I completed the 1,000 page draft of my first novel-in-progress. Realizing this was way too long, I ruthlessly edited it to half its length.Five hundred pages was still too much for a first novel that wasn't epic fantasy or history, but it was closer to marketable length.
Around this time, my husband's company CP Rail moved the head office from Montreal to Calgary. Will's job went with it. CP gave us a week in Calgary in early May to buy a house. After a couple of sunny, warm days, it started to snow and and didn't let up. I still have images of cars skidding down the icy hills, which is partly why we bought in the city's flatter south.
The next months were occupied with leaving Montreal, where we'd lived all our lives, and settling into a different city across the country, far from most of our family and friends.
I joined a book club at the local library and am now into my twentieth year as a member. In the Calgary Herald newspaper, I saw a notice for the Calgary Writers Association's first meeting of the season in September. I went, with some concern about fitting in with a group of funky writers, and found the people looked about the same as ones I might meet in a church group.  Evidently, lots of people like me were writing.
The CWA leader explained the season's program: monthly speakers, monthly critique sessions and mingling with other writers during the breaks. I joined that night. After a couple of meetings, I decided it was time to get feedback on my novel-in-progress.
The critique sessions offered two options: an oral critique, where you read your work and the group commented on-the-spot, and a written critique, where you handed in work to two readers in advance. They'd give you a critique in writing and discuss their comments at the session. I chose option two, feeling it would be more valuable.
I expected the readers to criticize my writing, since I was a relative newbee to this. Instead, they were harder on my story content. One doubted she could ever sympathize with a woman having an affair with a married man. People around the table agreed. For some reason, this sticky wicket hadn't occurred to me.
While there were positive comments, the critique was discouraging, but not enough to make me quit on my story. I was glad I had written the novel to the end so I wouldn't be too swayed by others' opinions.
As the CWA year progressed, I learned a lot about the writing world and made numerous writing acquaintances and several lasting friendships. Through the years they provided great support, as I continued to revise and struggle with my book.