In the early 2000s, some Calgary writers founded Mystery Writers INK, a writing group devoted to sharing technical information and skills for writing mystery stories. In 2003, as my short story binge drew to a close, I decided it was time for another stab at writing a murder mystery novel.
Over the years, I'd been mulling mystery novel premises and now settled on this: my protagonist would be Paula, a woman my age, with a similar background and living in Calgary's Inglewood neighbourhood, where I'd spent many hours the past two years while serving as Alexandra Writers Centre Society president. Paula's best friend from childhood is murdered near Paula's home. Paula comes to suspect the killer is someone close to her friend.
That fall, I joined INK and wrote the story, using a method of continually throwing problems at Paula and raising questions that I'd need to resolve in future chapters. The resulting first draft was reasonably satisfying, if messy and pitted with plot holes.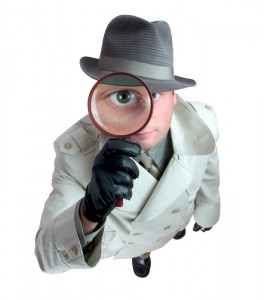 The speaker at my first INK session was an expert on guns. This was perfect for me,  since a gun was my novel murder weapon.  After the session, I pestered him about gun details specific to my story. He offered suggestions for relating different gun types and brands to my characters. The light in his eyes when he talked about guns inspired me to make a key character a gun nut.
Later speakers included experts on poisons, fraud and art theft. My favourites were the police men and women who provided tips on how to get the police details right.
I revised my novel through three drafts, with help from several writing courses and a private critique group I'd formed with two friends from the Alexandra Writers Centre. I was about to start querying agents and publishers, when an INK session on story structure made me see that my novel's structure was a little off. This prompted me to take an online mentorship through UBC's Booming Ground program, which led to a year of challenging revision. At the end, I had a fourth draft that was almost ready. One last polish, and I sent out my first queries.
From the start, the response was better than it had been with my first book. After about 30 submissions and a few manuscript requests from agents and publishers, TouchWood Editions made an offer to publish Deadly Fall.
I was thrilled. It had me taken 20 years, with a considerable amount of rejection and hard work, but I'd finally achieved a major writing goal: my first published novel.