Personal deadlines work for me.  They prompt me to get started on my writing project so I have a chance of reaching my goal and keep me going as I approach the deadline.
In early January, I began the second draft of my novel-in-progress. My deadline was the end of February, when I planned to leave on a one week beach vacation.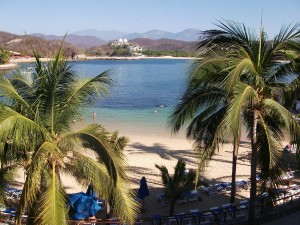 I knew that with reasonable effort during that block of seven weeks I could reach the mid-point of the book. Since I like to stop at turning points, should I set the work aside in the middle or move forward? The latter, I decided, as the chapters rolled along. The more I could do before my break, the less to tackle later.
I worked on the novel almost every day. After all, it was winter and, while a mild one for Calgary, not ideal weather for playing outside.  How do people write if they live in a continuously beautiful climate? At a certain point, I realized it might be possible to finish the draft before the trip. I pushed myself harder and made it.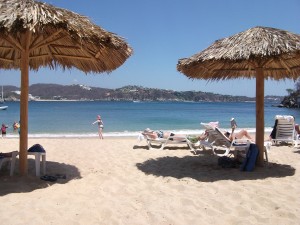 It felt good to be on holiday with draft #2 under my belt and relaxing to come back and not have to plunge right into writing. My tasks until the next deadline – late May – are to get manuscripts of draft #2 to my trusted readers, process their numerous comments, make minor amendments to the draft, do research for the novel, submit some short stories and poems to markets and, I hope, write a short story I've been mulling for several years. If there's time leftover, I'll start revising another novel-in-progress I set aside a couple of years ago.
These goals are less singular and focussed than completing a novel draft. I can see it will be tempting to slack off during Calgary's spring, which already feels like it's here.
Happy daylight savings time.