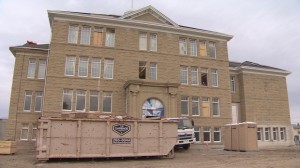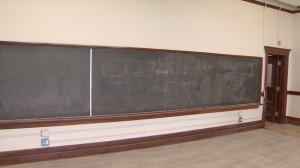 Yesterday, I attended the Alexandra Writers Centre Society's Alberta Skies Art and Book Exhibit. The event took place at the new AWCS premises in cSpace, Calgary's new home for artists of all kinds. It drew a crowd that packed our three rooms, warming them up so much that the building custodian opened the top three windows for the first time.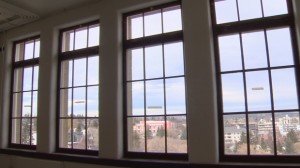 cSpace is still under renovation, but the AWCS' classrooms are already a go. Somehow, we scored the penthouse–those are our windows on the top floor (left hand side).  Each classroom gets tons of light and has a view of the Rocky Mountains. What a change from our former basement location, although the setting in a sandstone school nicely continues the AWCS heritage.
Nine days to go until the launch for Ten Days in Summer at Owl's Nest Bookstore.