Today, I'm guesting on my publisher's website with a blog post called How the Calgary Stampede Inspired My Murder Mystery Novel. Books We Love has given me a regular slot on their Author Insider Blog, the 12th of every month. By the time I got there, most of the other days had been claimed. That's close to 30 authors collectively blogging daily on the BWL site. Those with dates from 29-31 won't be posting every month and I have a feeling I'll start to envy them before long. The monthly deadline rolls around quickly.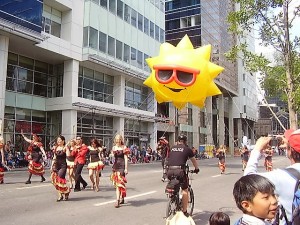 To get a sense of what others were writing, I subscribed to the BWL insider blog. I'm not a big reader of blogs. Who has the time? But rather than skim through the posts, I found myself reading many of them with interest. Quite a few of the authors write historical fiction, which I have a hankering to write but haven't attempted yet. Others write personal stories, sometimes involving travel. They tend to be mature writers who have led interesting lives — and often still do.
If you click onto the BWL Insider Blog after March 12th and don't see my post, check the archives or scroll down the posts dated March 13th, 14th, 15th and later. You might find yourself getting distracted along the way.