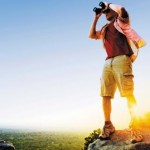 When I finished my novel-in-progress at the end of August, I found myself on memory lane, taking stock of my writing journey-to-date.  The result is a series of 12 blog posts, which will appear each Tuesday until Nov 17th. Today is installment # 3, Exodus – Part Two.  Here's the full schedule.
Sept 1       Genesis
Sept 8       Exodus – Part One
Sept 15     Exodus – Part Two
Sept 22     A Stab at Murder
Sept 29     A Book!
Oct 6         Moving On
Oct 13       Critique
Oct 20      My Short Story Binge
Oct 27      A Second Stab at Murder
Nov 3       Mystery, Suspense & Surprise
Nov 10     Raising the Stakes
Nov 17      How to Write a Novel in Your Spare Time