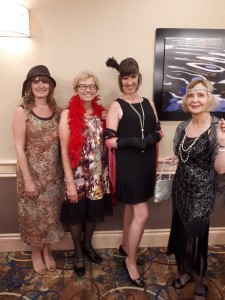 What a busy and fun weekend at Calgary's When Words Collide Festival  for Readers and Writers. A highlight was the Saturday evening banquet. My friends and I got into the mood, with our flapper costumes for the event's Roaring Twenties theme.
Sherry kicked up her legs to dance the Charleston.
Pam posed provocatively.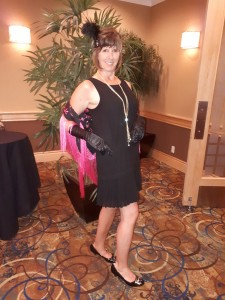 Two ladies grabbed me for a photo of 'three women in red. '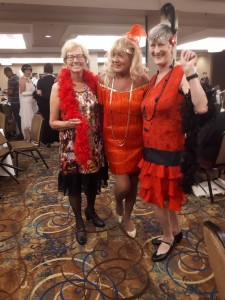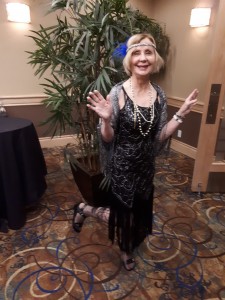 But WWC wasn't all about frivolity.
I sat on a number of panels, spent a few hours guarding the Writers Guild of Alberta information table, learned things about writing and promotion, and sold a few books.
I'm already thinking of ideas for next year — after a needed return to normal.