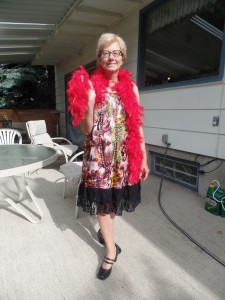 I'm gearing up for this year's Whe Word's Collide Festival for Readers and Writers, which takes place Aug 11-13 at the Delta Calgary South. This year I'll be on six panels, all of them in the hotel's Tower building:
Beyond Traditional and Self-Publishing, Fri 3 pm, Fireside room
Aging Series Characters, Sat 10 am, Parkland room
The Mystery of Mysteries, Sat 12 pm, Bonavista room
Absolute Mystery Basics, Sat 3 pm, Willow Park room
Fragility & Mental Illness Within Story, Sun 2 pm, Bonavista room
The Thrill of the Smoking Gun, Sun 3 pm, Parkland room
I'll also be doing a shift or two at the Books We Love authors table in the Merchants' Corner and attending the Mass Autograph Session (Sat 8-10 pm) and Roaring Twenties themed banquet.
It's shaping up to be a fun and hectic weekend. Hope to see you there!