The latest in the Paula Savard series, now available in paperback and e-book through Amazon, Chapters/Indigo and your local independent bookstore.
Calgary, Alberta, gears up for its ten-day Stampede festival. When a hoarder dies in a suspicious house fire, adjuster Paula Savard sets the revelry aside to handle the property insurance claim. But Paula's interviews with the hoarder's bickering heirs raise questions. What are they hiding from each other and the police? Are they trying to help or to sabotage the investigation? Did one of them set the blaze to kill a relative and hasten an inheritance?
The case turns personal when Paula's daughter becomes involved with a suspect and moves into his home. If Paula learns the truth, she can ensure her daughter's safety. While the police are occupied with keeping order during the Stampede, Paula digs through the hoarder's life. She unearths betrayal, murder and a long-ago secret that led to his death. Exposing the truth would put Paula at risk, but free a troubled family.
* * * *
Ten Days in Summer is published by BWL Publishing Inc.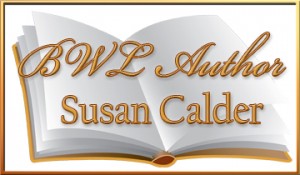 To find the Ten Days in Summer e-book in the Calgary Public Library, go to calgary.overdrive.com and press search.
Past Events:
Ten Days in Summer book launch at Owl's Nest Bookstore. Tuesday, March 14, 2017, 7:00 pm – 8:30 pm.
Britannia Shopping Plaza on Elbow Drive at 49th Avenue.
815A 49th Avenue SW Calgary AB
Free. Everyone welcome.
Calgary Book Signings:
Sunday, March 19, 2017, noon-3:00 pm, Chapters Macleod Trail, 9631 Macleod Trail SW
Saturday, March 25, 2017, 11:00 am – 5 pm, Chapters Shawnessy, 16061 Macleod Trail SE
Friday, March 31, 2017, 12:00 pm – 4:00 pm, Chapters Chinook, Chinook Mall, 6455 Macleod Trail, Suite L1
Saturday, April 8, 2017, 11:00 am-4:00 pm, Indigo Signal Hill, Calgary AB
Sunday, May 7, 2017, 11:00 am-4:00 PM, Indigo Shepard Regional Centre #170 – 4916 – 130th Ave, SE
Readings and Events:
Thursday, April 20, 2017, 7:00 PM, Rose & Crown pub, 1503-4th St. SW, Calgary – Arthur Ellis Shortlist Announcement Panel/Reading. "Not Your Grandmother's Whodunit." Crime writers discuss the changing world of crime writing as authors seek to expand their work to include social and political commentary or, as Ian Rankin says, to take on "big moral causes" under the guise of writing whodunits. During the course of the evening, the panelists and moderator will reveal the books and short stories shortlisted for this year's Arthur Ellis Awards for Excellence in Crime Fiction.
Tuesday, May 16, 2017, 7:00-9:00 PM, Owl's Nest Bookstore, 815A 49th Avenue SW, Calgary. Susan and eight other Calgary authors from a variety of genres read from their new books. For more information, phone (403) 287-9557 or email: contact@owlsnestbooks.com
To find the Ten Days in Summer e-book in the Calgary Public Library, go to calgary.overdrive.com and press search.